Joe Fyfe: "On his work, on the work of others and on other places"
December, 2007. New York Studio School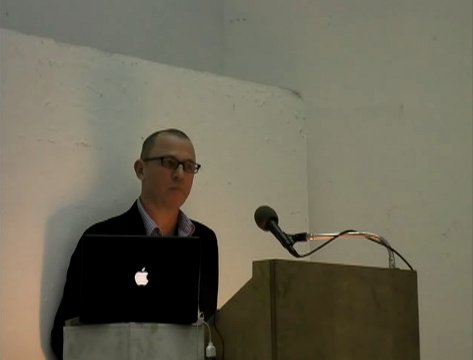 Watch now:

Windows Media Player, broadband (1024kbps / 512kbps / 256 kbps), click here




Real Player, broadband (512kbps / 384 kbps / 256 kbps), click here
---
Help watching videos: If you have Windows, you should be able to watch using Windows Media Player, which comes with Windows. If you don't have Windows, or prefer to watch using RealPlayer and you don't have it installed yet, click the icon below to download it:

Look for Free RealPlayer
Use the "Free Realplayer" link on the very top right of that web page, above the yellow "Free Download".